Excavator is a kind of heavy construction equipment. It is composed of cantilever (boom), seau, digger and cab. It is located on the rotary platform. Sometimes we called platform as "house". The house sits on a chassis (undercarriage) with rails or wheels. excavator or digger is a natural development of steam shovels and is often mistaken for power shovels. All movements and functions of hydraulic excavator are realized by using hydraulic oil, hydraulic cylinder and hydraulic motor. Because of its large power and torque, its mobility, stability and reliability are higher than those of various construction machinery in the automobile industry.
Modern hydraulic excavators come in various sizes. Smaller excavators are called small or compact excavators. (par exemple. CAT 6090 weighs more than 2,160,510 pounds (about 979,990 kg), has 4,500 horsepower and 52.0m³; Caterpillar's largest model is the largest excavator available (developed and produced by Orenstein&Koppel, Germany, until it was acquired by Caterpillar in 2011, named RH400); En outre, their smallest mini excavator weighs 2,060 pounds (930 kg) and has 13 horsepower).
Excavator Explosion at Concord

,

California

As title of "Excavator Explosion, Fire Reported At Concord's White Park: Watch". There is the news about fire accident around excavator. Concord Fire Brigade is investigating an explosion and fire of a contractor's tractor at the swimming pool in White Park on Tuesday.

On December 6, 2022, the Concord Fire Rescue Team and the police were sent to White Park to obtain reports of explosions and fires. When they arrived, they found an excavator in the pool area on fire. At about 7:45 pm, the dispatching department began to receive the fire report. A caller reported to the capital area dispatcher that they heard the explosion and then saw the flames.

When the firemen arrived, they saw nothing at first. But later, when they were near the swimming pool, they saw a construction vehicle on fire, which a fireman called an excavator. Firefighters soon put out what appeared to be a tractor or loader fire. Entre-temps, an officer of Concord also arrived. A police officer also reported to the dispatcher that in the early evening, when searching for a missing woman, the police met some teenagers in the park's parking lot, but did not know whether they were involved.

Through the excavator fire incident in Concord, California, we will think about many problems, whether it is the excavator quality problem or the artificial arson problem. To rule out the second factor, the quality and daily maintenance of the excavator are also very important. In order to avoid losses, it is worth buying a high-quality excavator with excavator hydraulic cylinder.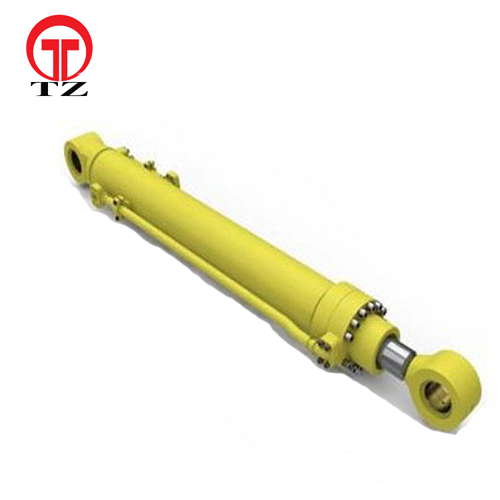 TONGZHOU excavator hydraulic cylinder
It does not matter if you own excavators already. Comme un professional hydraulic cylinder manufacturer in China, we provide high-quality cylinder products. Through mass quantiity purchase from us, we provide fast shipping with lower price for oversea customers. Our products list as 2 stage telescopic hydraulic cylinder, 5 stage telescopic hydraulic cylinder, excavator thumb cylinder, multi stage hydraulic cylinder and 18 inch hydraulic cylinder, etc..
The operating body of the hydraulic excavator has the following three cylinders from the bottom, such as boom cylinder, bâton (bras) cylinder and bucket cylinder. There is only one mini model for each type, but there are two mini models for each type, six mini models in total. Like Komatsu or Volvo excavators, hydraulic excavators are driven by hydraulic systems. Hydraulic fluid is transmitted to various hydraulic motors and cylinders through the machine and pressurized according to the current resistance.
Innovation of hydraulic cylinders
Wholesale multi stage hydraulic cylinder or telescopic hydraulic cylinder. Because they are the recent innovation that enables us to customize and enhance the application of various types of machinery. Certainement, referring to multi stage hydraulic cylinder price, it's a bit expensive. Entre-temps, they are used for a wide range of applications, including planting, construction and civil engineering. In addition, multi stage hydraulic cylinder is divided into two categories, such as single acting cylinder and double acting cylinder. The main advantage of multi-stage type from multi stage hydraulic cylinder factory is its shaft extension ability. Compared with other hydraulic cylinders, its stroke is much more longer. As trusted multi stage hydraulic cylinder manufacturer in China, We supply quality one with reasonable prices.