Bobcat As Leading Manufacturer Of Compact Equipment For Construction
Bobcat is a leading manufacturer of compact equipment for construction, farming, and landscaping. They design their OEM parts, including the 14501281 dipper cylinder, to tightly integrate with their machines for the best performance. Aftermarket or generic parts may not fit as well, function as effectively, or last as long.
If you own a Bobcat EC360B excavator, it may be time to consider replacing your dipper cylinder to maximize the performance and efficiency of your machine. The dipper cylinder, also known as the bucket cylinder, controls the movement of your excavator's bucket. Over time, the seals and pistons in the cylinder can start to fail, leading to decreased power, leaking hydraulic fluid, and increased down time.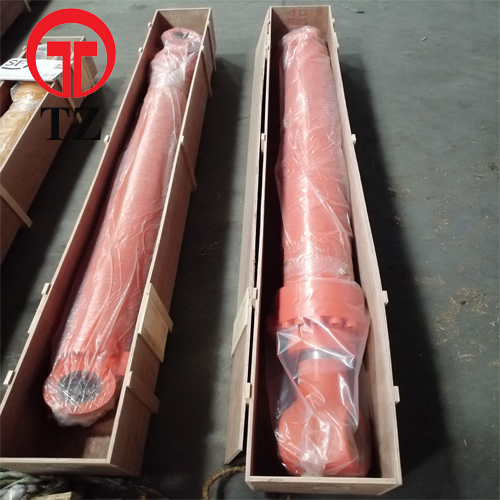 EC360B excavator Cylinder With Excellent Features
Bobcat's OEM dipper cylinder replacement part number 14501281 provides an affordable and high-quality upgrade for your EC360B excavator. This cylinder has been engineered to the exact specifications of your machine, ensuring a perfect fit and allowing for full functionality. The 14501281 dipper cylinder features:
Rugged steel construction with chrome-plated piston rods for maximum durability.
Tight-tolerance pistons and bore sizes for minimal leakage and maximum power.
Reinforced seals made of high-performance polyurethane for extended service life.
Increased bore size over older cylinders for up to 10% more lifting power.
Counterbalance and cushioning valves to provide smooth and controllable bucket movements.
A durable paint finish to protect against corrosion for years of dependable service.
Bobcat OEM replacement parts Is Good Choice
For the best performance and longest service life, choose Bobcat OEM replacement parts like the 14501281 dipper cylinder. Don't settle for cheap imitations—your EC360B excavator deserves the best! Keep your machine running at peak efficiency with parts designed by the company that knows it best.
To order the Dipper Cylinder 14501281 EC360B or other parts for your Bobcat equipment, contact your local Bobcat dealer. They can provide complete parts and service support to keep your excavator, loader, utility vehicle or other Bobcat machine operating at maximum productivity.