Hydraulic cylinder assemblies are used in a wide range of industrial and mobile applications to provide pushing, lifting and actuating force. Reliable cylinder assemblies are crucial for the efficient operation of your machinery.
What Is A Cylinder Assembly?
A hydraulic cylinder assembly consists of a barrel or housing, piston, rod, seals and other components that work together as a unit. Cylinder assemblies can be single-acting or double-acting:
Single-acting cylinders use hydraulic pressure on one side of the piston only when extending the rod.
Double-acting cylinders use hydraulic pressure on both sides of the piston to extend and retract the rod. They provide push-pull action.
Types Of Cylinder Assemblies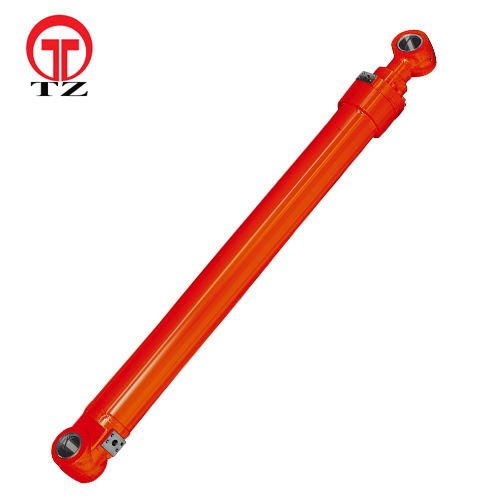 Common types of cylinder assemblies include:
Bucket cylinders – Used in excavators and loaders for lifting and tilting the bucket.
Boom cylinders – Actuate the boom in loaders and excavators.
Arm cylinders – Control arm movement in loaders and excavators.
Lift cylinders – Provide lifting force in lifts, hoists and other equipment.
Tilt cylinders – Tilt the body in loaders, tractors and backhoes.
When choosing cylinder assemblies for your application, consider these factors:
Bore size and stroke length – Must match your space and force requirements.
Rod diameter and type – Sizes range from 3⁄4″ to 6″ with choices of solid or hollow rod.
Pressure rating – High-pressure cylinders needed for demanding applications.
Material – Components made of steel, stainless steel or aluminum alloys.
Seals – Effective seals help keep out debris and retain lubricants.
Finish – Zinc plated, painted or chrome-plated for corrosion resistance.
Procuring high-quality cylinder assemblies is important to optimize the performance of your equipment. Options to consider include:
Genuine OEM cylinder assemblies – Designed specifically for precise fit, reliability and durability.
Certified equivalent replacements – Manufactured to meet or exceed specifications of original cylinders.
Aftermarket cylinder assemblies – More affordable initially but short life span increases total costs.
Well-known Cylinder Assembly Suppliers
Cylinder assembly suppliers like TONGZHOU MACHINERY CO.,LTD., Graco Hydraulics and Parker Hannifin manufacture high-pressure bucket cylinders, China arm cylinders and other cylinder assemblies for excavators, loaders, hoists and industrial applications. Their certified equivalent replacements meet or exceed OEM specifications for bore, stroke, pressure rating and materials. Meanwhile, TONGZHOU as leading China manufacturer and supplier, always provide quality cylinders with lower cost comparing to other branded suppliers. Please contact us for more information.