The bucket cylinder assembly is one of the most critical components on an excavator. It is responsible for actuating the movement of the bucket – lifting, tilting, dumping and crowd functions. High-quality bucket cylinders are essential for maximizing the productivity, longevity and resale value of your digging machine.
Key Parts Of An Excavator Bucket Cylinder Assembly
A hydraulic bucket cylinder assembly consists of these main parts:
Cylinder Tube: Provides the housing for the assembly. Usually made of steel and chrome plated for corrosion resistance.
Piston: Moves within the cylinder tube as hydraulic fluid pressure is applied. Seals with rings to limit leakage.
Rod: Connects the piston to the bucket linkage. Typically solid steel for strength.
Seals: Keep out contaminants while retaining hydraulic fluid to minimize leakage.
Glands: Secure the rod seals in place and prevent damage.
Caps: Seal off the ends of the cylinder tube to contain the hydraulic fluid and parts.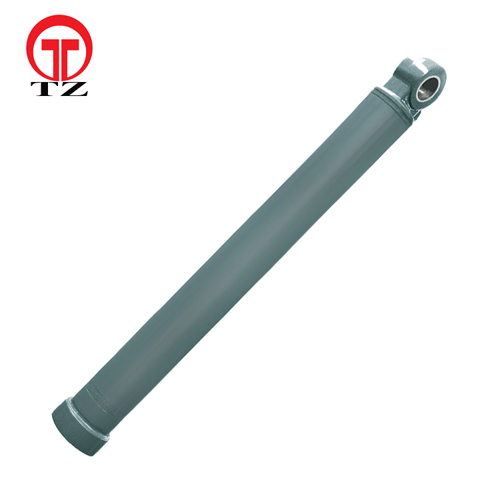 Factors To Consider For Bucket Cylinder Assemblies
When choosing or replacing bucket cylinders for your excavator, key factors include:
Bore size and stroke length must be chosen to match the requirements of your bucket.
For demanding applications, higher pressure ratings are necessary.
The cylinder assembly should be constructed from steel tubing, rods, and ports with chrome plating to resist corrosion.
Effective seals are crucial to minimize internal leakage and protect against external contamination.
An exact fit is essential to ensure proper operation of the cylinder assembly with the bucket linkage.
Options for Replacement Bucket Cylinder Assemblies
When it comes to replacing a hydraulic bucket cylinder assembly, there are a few options to consider. Here are some of the most common ones:
OEM (Original Equipment Manufacturer) Replacement – This is a cylinder assembly that is made by the same manufacturer as the original one that came with your equipment. This option is often the most expensive, but it guarantees that the replacement part will be an exact match for your equipment.
Aftermarket Replacement – Aftermarket cylinder assemblies are made by third-party manufacturers and are often less expensive than OEM replacements. However, it's important to ensure that the part is compatible with your equipment and meets the necessary specifications.
Rebuilt or Remanufactured – Rebuilt or remanufactured cylinder assemblies are used parts that have been restored to like-new condition. This option is often more affordable than buying a brand new part, but it's important to ensure that the rebuilt part has been properly inspected and tested before use.
Suppliers Of High-Quality Bucket Cylinder Assemblies
Fujian Tongzhou Machinery Co., Ltd. is located in Quanzhou City, Fujian Province. It is a modern construction machinery hydraulic products company integrating R&D, manufacturing and sales. The company has more than 30 hydraulic cylinder production lines and other newly added equipment, of which CNC machine tools account for more than 95%.
The hydraulic cylinders of excavators and bulldozers produced by our company are reasonable in design and use combined seals, which have the advantages of good performance and long service life. The company has passed ISO 9001:2000 certification. And has high-tech software such as ERP to control internal management, after-sales service and operation guidance.