Bucket cylinders are hydraulic actuators that control the movement of loader, excavator and skid steer buckets. The cylinder piston rod connects to the bucket while the cylinder body attaches to the boom or stick. When hydraulic fluid flows into the cylinder, it extends the piston rod to tilt the bucket. Bucket cylinders see extremely demanding duty cycles and need proper maintenance. An important part of keeping your buckets running smoothly is choosing the right bucket cylinder assembly supplier. In this blog, we'll look at key factors to consider when selecting a supplier for bucket cylinder assemblies.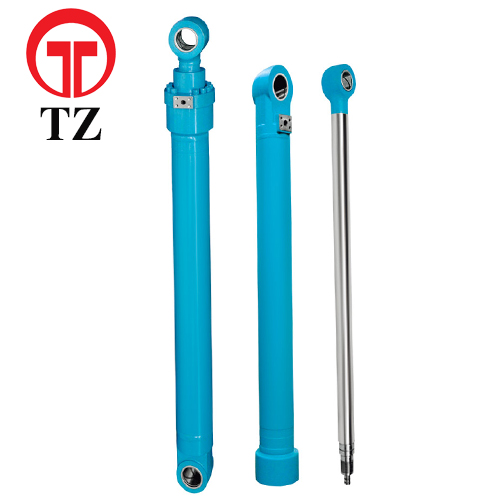 Industry Experience
Look for an established supplier that has extensive experience serving major OEMs and fleets with bucket cylinder needs. They should have expertise with all cylinder types used on various equipment like backhoes, wheel loaders, mini excavators, telehandlers and skid steers. The ideal supplier will have an engineering team focused on bucket cylinder innovation and continuous improvement. This knowledge ensures you get the most suitable cylinder technology for your application.
Broad Product Range
Select a supplier that offers a diverse range of bucket cylinder sizes, designs and configurations. They should have standard cylinders in stock ready for immediate shipment. But they should also offer custom engineering assistance to modify or develop new cylinders tailored to your equipment requirements. Partnering with one supplier for all your bucket cylinder needs simplifies procurement and support.
Top Brand Compatibility
The supplier should provide OEM quality cylinders compatible with top loader brands like Caterpillar, John Deere, Komatsu, Bobcat and others. They should be well-versed in interchangeability to ensure fit and function across brands. Look for a supplier that can provide equivalent cylinders manufactured to match OEM cylinders in fit, form and function at a lower cost.
Local Warehousing
Having a broad inventory of bucket cylinders in local warehouses speeds up order fulfillment. It allows the supplier to deliver cylinders in hours or days versus weeks for imported parts. Their regional coverage should align with your facilities for quick turnaround on cylinder service kits, repairs and replacements whenever needed.
Field Support
Some suppliers offer hands-on assistance with bucket cylinder maintenance at your facility. They can provide inspections, service or repairs by qualified technicians dispatched to your location. This expert support ensures your cylinders are operating safely and productively. It's ideal formines and other remote sites.
Remanufacturing Capabilities
To save costs over new cylinders, some suppliers offer cylinder remanufacturing services. They fully disassemble cylinders, replace all wear components, re-coat and reassemble cylinders to like-new specifications. This restoration process costs a fraction of a new cylinder while extending the working life. Consider suppliers with certified reman facilities and processes.
Whenever you're replacing a failed bucket cylinder or servicing cylinders, choose a supplier focused on your uptime and productivity. They should offer deep expertise, extensive inventories, OEM quality products, brand interchangeability and multi-channel support. With the right supplier partnership, your bucket cylinders will deliver years of reliable heavyweight performance. Don't settle for suppliers with limited capabilities or cylinders incompatible with your loaders. Taking the time to select the ideal supplier for your needs will keep your equipment fleet running strong.