On excavators, wheel loaders, backhoes and other heavy construction equipment, the bucket cylinder is a critical hydraulic actuator that controls the digging bucket. Choosing high-quality bucket cylinder assemblies ensures smooth, responsive and reliable bucket motion for optimal machine performance. For equipment owners and manufacturers sourcing cylinders, China has become a leading global supplier of hydraulic bucket cylinders offering advanced designs at competitive prices. In this article, we'll look at bucket cylinder functions, important design factors, and what to consider when selecting Chinese cylinder manufacturers to find the ideal components for your needs.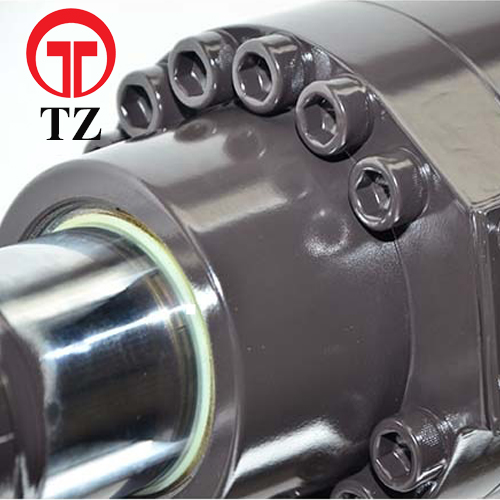 Bucket Cylinder Functions
Bucket cylinders provide the pushing and pulling forces to manipulate the bucket through its range of motion. Two cylinders typically work in tandem:
Boom Cylinder – Connects the machine arm and boom to raise and lower the bucket. Controls digging depth.
Bucket Cylinder – Attached between the boom and bucket itself. Closes and opens the bucket for scooping/dumping.
By coordinating telescoping extension and retraction of the two cylinders, the operator can control bucket positioning to dig, carry and dump material efficiently.
Key Design Factors
Bucket cylinders must provide robust performance to withstand harsh conditions:
Power – Generate adequate force to cut and scoop dense or rocky earth, while controlling delicate tasks.
Speed – Responsive actuation for efficient cycle times during continuous operation.
Stroke Length – Sufficient extension range of motion to reach full digging depth.
Durability – Rugged construction that resists wear from abrasive dust and stones over years of use.
Temperature Resistance – Withstand hot hydraulic fluid and external high temperatures without warping seals.
Rod Coatings – Special coatings like chrome reduce friction and prevent corrosion in harsh environments.
Customization – Cylinders optimized for the machine's bucket size, lift capacity and geometry.
By optimizing these factors, cylinder manufacturers can achieve responsive, reliable digging performance even in the most demanding conditions.
Choosing Chinese Bucket Cylinder Manufacturers
In recent years, China has become a major producer of high-quality hydraulic cylinders supplied around the world. When selecting a Chinese manufacturer, key considerations include:
Industry Experience – Look for established companies with years of bucket cylinder design and manufacturing expertise.
In-House Production – Suppliers with complete in-house machining, welding, assembly and testing capabilities typically offer better quality control.
Engineering Expertise – Manufacturers should have technical teams that can help customize cylinder designs for specific equipment needs.
Reputation – Check for satisfied customers and a track record of reliable cylinder supply to OEMs or equipment fleets.
Service Capability – Manufacturers should have staff available to provide technical support and after-sales service globally.
Quality Certifications – ISO certifications help verify manufacturers follow rigorous quality management processes.
Pricing – China enables very cost competitive pricing, though be wary of prices that seem too good to be true.
By carefully vetting manufacturers on criteria like these, equipment buyers can feel confident choosing China for affordable, high-performing hydraulic cylinders suited to their machines.
Achieving Optimal Digging Performance
On today's advanced excavators and loaders, the China hydraulic BUCKET cylinder assembly plays a critical role achieving smooth, efficient and powerful bucket control. For OEMs or fleet owners looking to maximize digging performance, partnering with experienced Chinese manufacturers provides access to exceptionally designed cylinders at competitive costs. Contact our team today to discuss your specific needs!