Aftermarket Hydraulic Cylinder Seal Kits & Components
A tight seal prevents fluid leaks and contamination that eventually cause hydraulic cylinder failure. When repacking or resealing your hydraulic cylinders, always use high-quality hydraulic cylinder seal kits and component parts. High-quality seal kits require less frequent replacing and help improve overall equipment performance. Our inventory includes replacement hydraulic cylinder seal kits, mounts, piston heads, end caps, and more for mobile equipment and attachments.
Demolish downtime with same-day shipping on all in-stock replacement component parts and seal kit orders placed by 12:00 PM CST, Monday-Friday.
Need help? Give us a Whatsapp at :+8615159880746. Email: cylindermark001@gmail.com.Our hydraulic cylinder experts are ready to help you find the right aftermarket hydraulic cylinder seal kit to complete the job.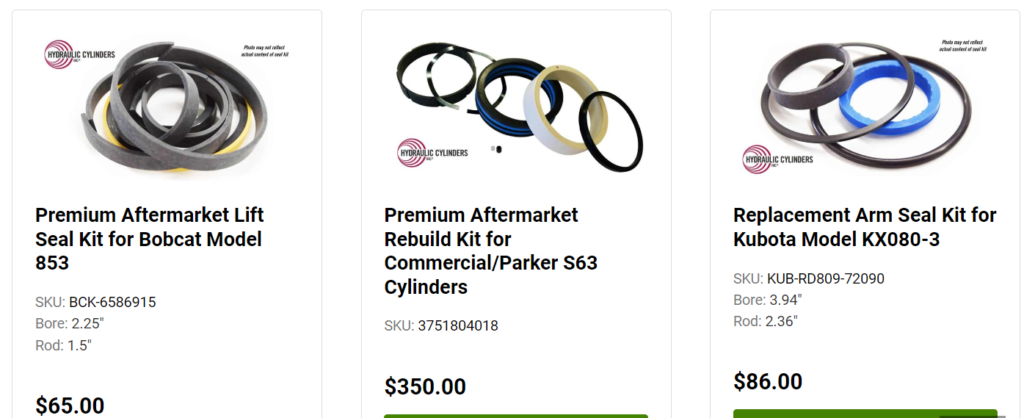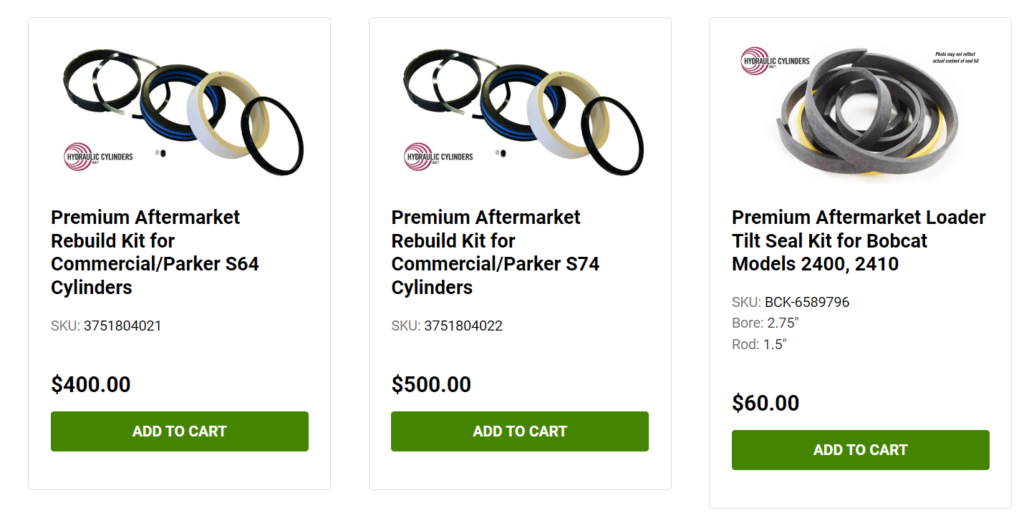 Aftermarket Hydraulic Cylinder Seal Kits & Components
Browse our extensive inventory of aftermarket hydraulic cylinder seal kits, repacking kits, and component parts for maintaining, rebuilding, and repacking your Hydraulic Cylinder Excavators and excavator hydraulic cylinder. All our hydraulic cylinder component parts meet high quality standards to deliver the best performance and reliability.
Backhoe Hydraulic Cylinder Seal Kits
Dozer Hydraulic Cylinder Seal Kits
Excavator Hydraulic Cylinder Seal Kits
Loader-Wheel Hydraulic Cylinder Sela Kits
Skid Steer/Compact Track Loader Hydraulic Cylinder Seal Kits